by: Linda Jennings, CEO/Founder
Never have plumbing products been more essential.
After spending so much time inside with the recent work and shelter at home orders, homeowners are ready for remodeling and improvements! And as consumers and builders look to upgrade fixtures, priorities have shifted to those that focus on cleanliness. Here are three products that go the extra level when it comes to home hygiene.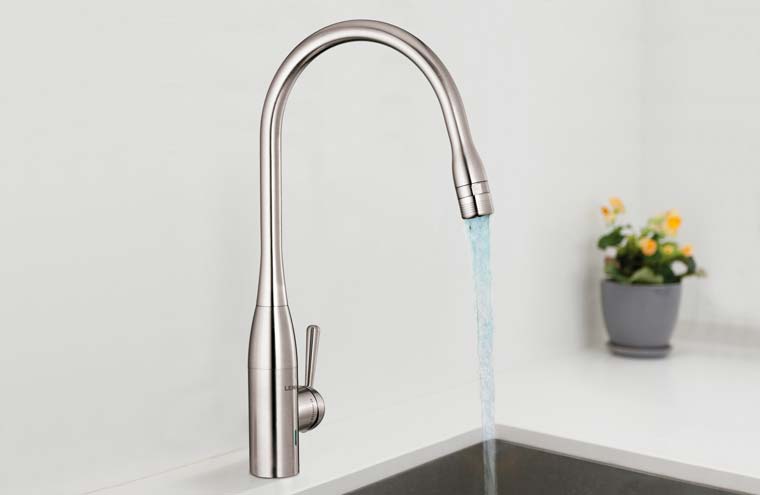 GERM-KILLING FAUCET The Aqualogic Ozone Faucet from Lenova is the first conventional hot/cold faucet that is also an ecologically safe way to clean any water-safe surface without any chemicals or chemical residue. The faucet features a small ozone generator that uses regular house current to economically and naturally produce ozone water. Ozonated water is 100 times stronger than chlorine and kills 99.9% of all common viruses, bacteria and germs, virtually eliminating the use of chemical sanitizers. Ozonated water also kills common food pathogens which improves food shelf life, removes odors and increases the level of protection from food-borne illnesses. Aqualogic Ozone Faucet is simply as elegant in design as it is extraordinary in function. www.lenovasinks.com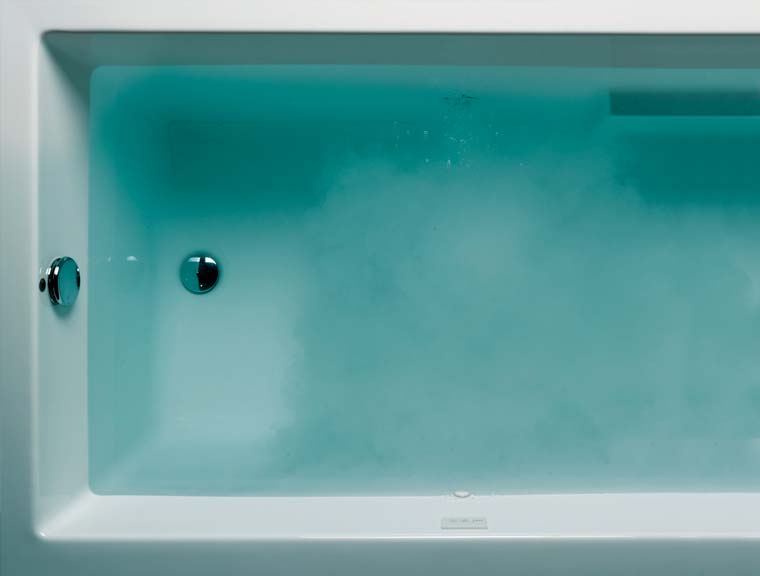 FOR A CLEAN YOU CAN FEEL Microbubbles from MTI Baths can stimulate the skin, deep-clean pores, exfoliate and super-hydrate the skin. The Microbubbles technology super-saturates the water with up to 50% more dissolved oxygen than regular water, turning the bathwater a milky white through the infusion of billions of tiny oxygen-rich bubbles the size of the head of a pin. The oxygenated water gently polishes the skin to leave the user feeling exceptionally smooth, clean and refreshed. This new hydrotherapy option is available on most MTI Designer drop-in or Andrea® soaking or air bathtubs.
www.mtibaths.com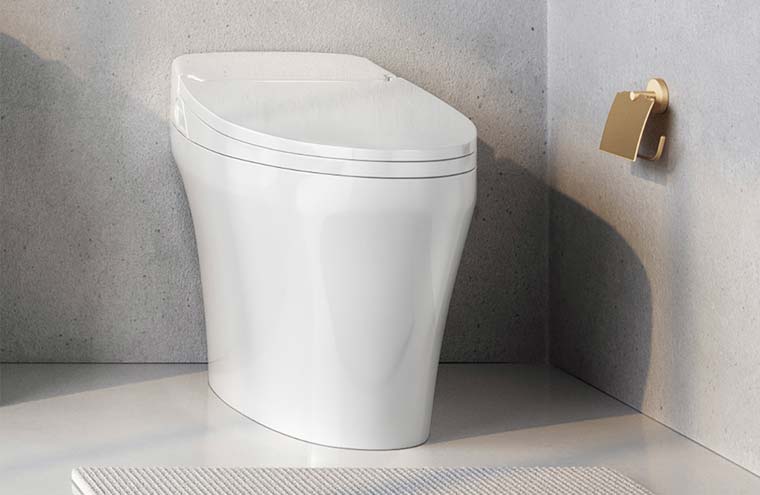 TOUCH-FREE INTEGRATED BIDET TOILET Stop searching empty shelves for toilet paper and embrace the European-style bidet. The Muse iWash from ICERA gives you all the function of a bidet without sacrificing space in the bathroom. This toilet combo offers a bidet seat, a remote control, and a host of personal features. iWash offers a bowl-cleansing pre-mist that is activated whenever the seat is occupied, and it automatically flushes, creating a sanitary, touch-free bathroom experience. Other features include a heated seat, deodorizer, and in-bowl LED nightlight, among others. The unit has two user presets to save preferred settings ensuring a repeat experience every time, and a backlit remote that can be attached to the wall with a magnetic mount. The Muse iWash is a high-efficiency unit (1.28 GPF) and the glossy white porcelain bowl is enhanced with MicroGlaze, an antimicrobial porcelain finish for easy cleaning and long- lasting good looks www.icerausa.com